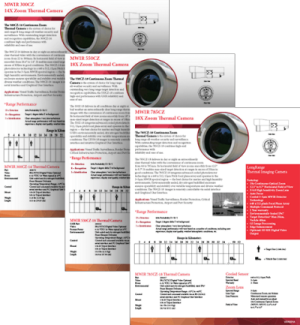 Thin Film, Optical Design and Imaging System Development
We offer complete in-house capabilities for that time to market, improve system reliability and a lower cost of ownership to our customers.

Our Vision
It begins with the confidence of knowing where we need to go informed by the perspective of where we have been. G5 Infrared leverages its unmatched history in developing imaging technologies for the most demanding applications to deliver a new generation of optics and imaging systems to meet today's global security and surveillance challenges.
Our Technologies
G5 Infrared focuses on three core technologies; thin film coating, optical design and high-end imaging systems. Each of our lines of business is built on a proven history of innovation in advancing state-of-the-art design and development of imaging and optical systems that deliver sustained value and superior performance in the field.
Our People
Achieving our vision and delivering differentiated product value comes down to execution, and this is where our people make a difference. Our leadership team has over 150 years of combined experience in innovative product design, engineering and manufacturing know-how and world-class support.
550CZ camera, Boat entering marina at 2.4km
550CZ camera, 18X Zoom Imagery, Salisbury Beach NH
550CZ camera, Wind Turbines at 22.2km
550CZ camera, Pedestrian/Rollerblader, 0.3km