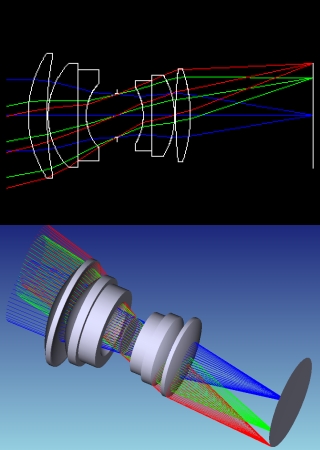 G5's experience in optical design, engineering, and manufacturing spans a wide array of imaging applications from short-wave infrared (SWIR), near-infared (NIR), mid-wave infrared (MWIR), long-wave infrared (MWIR and LWIR), to broadband, dual-band, and 'see-spot' requirements.  With first-hand knowledge in security and surveillance applications, test and measurement equipment, defense, and commercial products, G5 has the expertise to find the right solution for your design needs.
Products/Applications include:
Long range surveillance systems
Wide area surveillance systems
Weapon sights
Fish-Eye lenses
Multi-Field of View lenses
Continuous zoom lenses
Athermalized lenses
Optical systems for UAV's
Whether you have a straightforward requirement or a complex and uniquely challenging application, G5 has the experience to help your team meet its cost, schedule, and system performance goals.  G5 will work with you for your one-off and small quantity prototype needs or to ensure cost-effective solutions for high-volume production.